We want to read …
your poems, stories, and creative nonfiction.
Send us your best, previously unpublished work.
We will read for Issue 12 from July 1 to August 30, 2020. If you haven't heard from us in 12 weeks, feel free to query. Simultaneous submissions are fine, but please let us know if another publication beats us to it. Please submit just once per reading period per genre.
Prose Submissions
Please submit stories and creative nonfiction under 5,000 words. If you have a longer submission that you think would work for our journal, please query us first: type "Query" in the Title field on the Submittable form and upload your query letter as a submission. Our limit for flash pieces is 3 per submission. Upload these in a single file (.doc, .docx, .pdf). If one or more of your flashes (not the whole set) is accepted elsewhere, please write us a note on Submittable.
Translation Submissions
We welcome translations of poetry and short prose. Please adhere to the guidelines for the genre listed above, and include the piece in its original language with proof that you own the  rights to publish a translation.
Poetry Submissions
We are not accepting poetry submissions for Issue 12 while we catch up with the quarantine backlog.
Photography Submissions
Send us your photographs, previously unpublished, high-resolution .jpg, .tiff, or .png files.
By accepting publication in River River, you agree to grant us First Serial Rights and Electronic Archival Rights. Rights revert to the author upon publication, and we request that subsequent publications acknowledge River River.
Thanks for your interest in River River — we look forward to reading your work!
Sincerely,
A. Anupama & the River River editorial team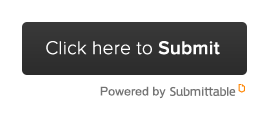 Stay in Touch with the River River Community
Please subscribe to our newsletter.
Advertise on riverriver.org